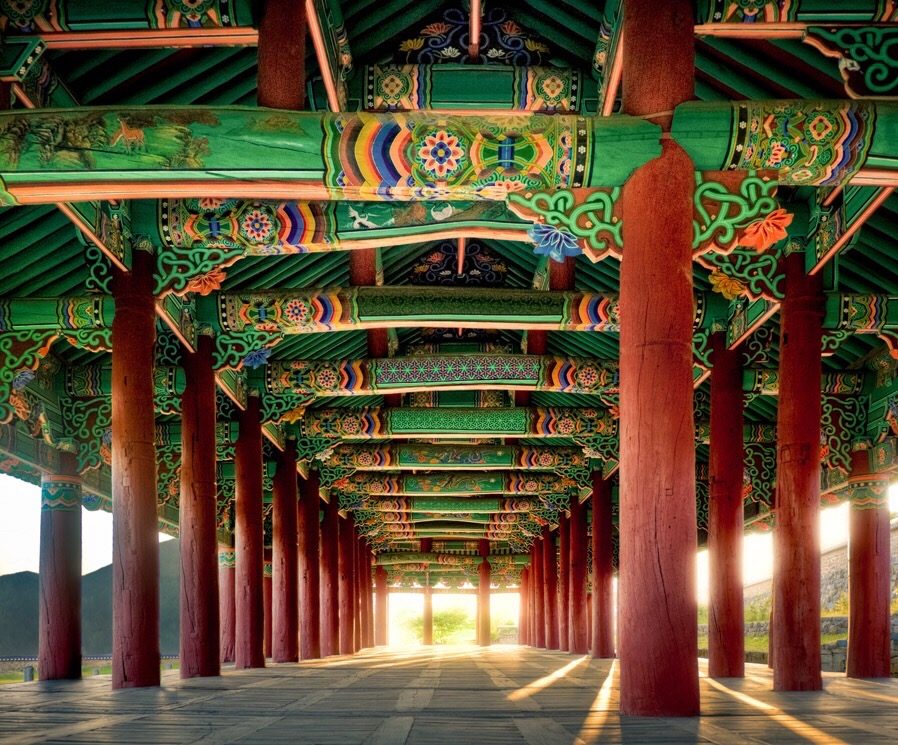 Korea Heritage Tours offers a variety of options for persons interested in traveling to South Korea. Are you looking for something different from the standard adoption agency tour? If so, then let us create a custom Korea tour just for you or your special travel group!
Complete with your own tour directors!
Specialized itinerary and all the extras
Our over 20 years of experience in organizing and conducting tours to Korea speaks for itself.
We look forward to traveling to Korea with you!
A few things we're great at
We strive to provide incredible value at an affordable cost
We offer packages for groups of varying sizes and plan accordingly to best serve the entire group, from individual, family, to group sizes of 10 to 15 people.
Flexible itineraries with opportunities to explore, meet people, taste the food, learn the history and touch the culture.
Educational "hands on" cultural experiences.
Pre-travel orientation materials and education are provided.
Experienced, professional tour staff comprised of adoptive parents, adult adoptees and in-country guides provide you with a personalized travel experience.
In 1986, while working as a volunteer for an international adoption agency, Beverlee Einsig took her first flight across the Pacific Ocean to South Korea. It was the first trip in what would become a passion for Beverlee. Since then she has traveled to South Korea over 60 times. Her work with adoptees and their families is what captures her heart. For over 20 years, Beverlee has helped families travel to Korea.
Beverlee and her husband have 5 grown children; the youngest three were adopted from South Korea.
Beverlee coordinates the many details of the Korea Heritage Tour program.
Mr. Chae, Kyu Suk is our Korea tour guide and the in-country director for Korea Heritage Tours. He has extensive experience in assisting adoptive families and adoptees in connecting to the land, the people and the culture of Korea.
Introducing people to the history and culture of Korea is the focus of his work. He is more than a guide, he is a teacher and a mentor.
Mr. Chae is married and has two grown daughters.
Mr. Chae coordinates the many in-country details of the Korea Heritage Tour program.
Contact us for an information packet!

It will only take a minute
We take great pride in providing excellent, attentive service to our tour clients. Please take a moment to read what some of our clients have said about us!
Having been blessed through adoption with two children born in South Korea, we have always wanted to see the country of their birth and to explore their heritage. We knew that the founders of Korea Heritage Tours had many years of experience in providing group homeland tours for adoptees and their families. We hoped that they could provide a personal trip for our family that would allow our children and us as well to enjoy the things that a typical family in South Korea would enjoy.
They did just that for us and so much more. We are grateful, not only for a fun and unforgettable vacation, but also for the thoughtful planning and meeting of our needs as the trip progressed. We feel that this trip has been the best gift that we could have given to our children. If we can go back to Korea again in a few years, we will definitely use Korea Heritage Tours to guide us on yet another exciting and memorable family time together with good friends.
We recommend the services of Beverlee Einsig and Mr. Chae, Kyu Suk wholeheartedly and with absolutely no reservations. " They know and love Korea the best of anyone and they know how to share that love with the people they serve.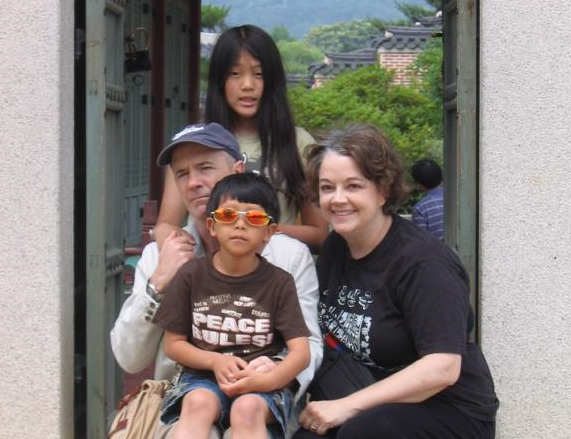 Recently, we had the opportunity to take our three daughters, two of whom are adopted from South Korea, on a trip to their homeland. To say that this was the trip of a life time is an understatement. What made this trip unique was the fact that we were able to have our own personal tour through Korea Heritage Tours. It was obvious they cared about us. They not only went out of their way to make this trip special for our family, but contacted us after we were home to make sure that we had arrived safely and that everything was to our satisfaction. This trip definitely exceeded our expectations. For our daughters it was an opportunity to connect with their homeland in a way that they could never have done on a larger tour. They were treated like princesses and by the time we left Korea they had connected to their heritage and left with precious memories.
We will never be able to thank Beverlee and Mr. Chae enough. We highly recommend them. Their tours are affordable and personal. What more could you ask?
Words cannot express how much we appreciated and enjoyed traveling with Korea Heritage Tours.
As a result of their careful planning and personal attention to detail our children were never bored. At the end of each day we had lots to talk about and lots to look forward to.
This trip helped our family gain a better understanding and appreciation our children's Korean heritage.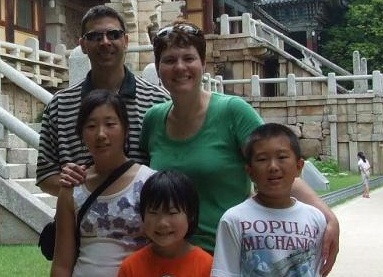 We are looking forward to helping you discover Korea.
We encourage you to contact us with your questions and comments.
You may email us at [email protected] or call 918-289-4670, and we will be happy to answer your questions and provide you with the information that you desire.
Please feel free to use the form below to request an information packet, ask questions or provide your comments.
contact us
KOREA HERITAGE TOURS

P.O. Box 471276

Tulsa, OK 74147

Phone:
918-289-4670

fax:
918-622-0326

[contact-form-7 id="6" title="Contact form 1"]